what says little boy more than a little wagon, rocks, jars full of bugs, frogs and puppy dogs? well, besides the sweet smiles and big bear hugs? :)
share all the joys of your little boy on this new custom photo invitation. brand new design requested by an awesome new customer who couldn't find a fresh new design with everything she wanted on it.
here it is. it will be in my store soon along with the second option show below too. if you want to purhcase one of these for your little boy's birthday invitation before you see it in my store, feel free to email me.
this card can feature 1-5 of your favorite photos of your little boy. elements can be added or even removed :)
the saying is something similar to one i found in a book, but i totally modified it. so it isn't the same one you may have seen before (but can also be changed):
"Rocks in pockets and big bear hugs, little red wagons and jars full of bugs.
Puppy dogs, frogs & lots of toys, all the joys of little boys!"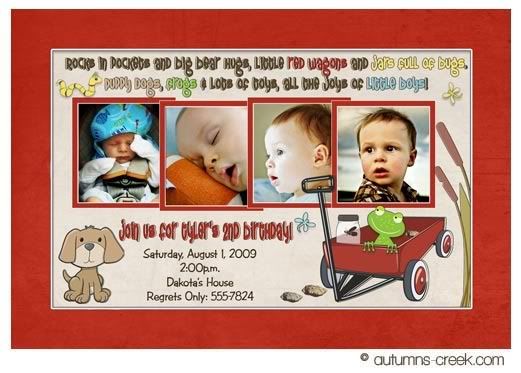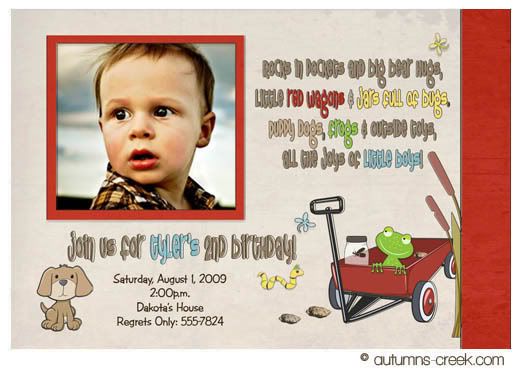 *sample invitation photos courtesy of the florida's best photographer, the talented kat of
kat braham photography
red wagon birthday custom birthday invitation * red wagon and frog birthday invitation