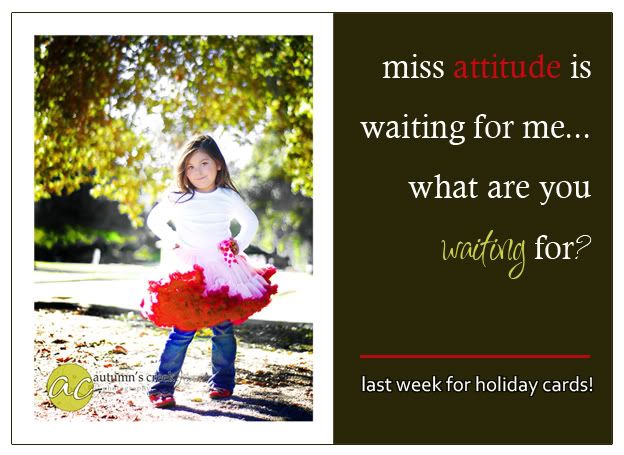 This is autumn, my spunky, sassy,
lovable
& totally gorgeous daughter (i am her mom, i can say that right?). i am sure you have seen her face on my designs, but usually with a smile. this is her little "come on" mom face. she knows our holiday season doesn't start until mom closes shop for the season. so, date set. Last day to order your cards is
sunday
,
december
7
th
. Information must be received by the 8
th
and final approvals by the 11
th
.
I thank you all for your business, this has so far been a fantastic season and it is because of you that i get to spend more time with my family, including miss attitude up there :)
Final bonus sale : purchase before 12/4 and orders over 50 will receive 5 free additional cards*.
*all free cards are printed on standard photo paper, excludes cardstock orders which must be purchased in quantities of 25.