if you see a design you like, but it isn't perfect, i can usually customize it to make it perfect for you!
this design was my marlena grace design, but mom (one of my favorite customers)wanted the colors to match the main photo, but not overpower it.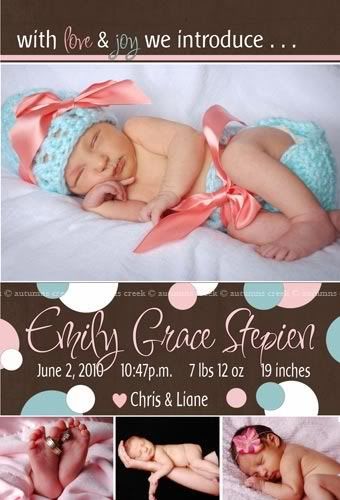 there she is, little emily. congrats again liane!!
and this one was my bug invite, but mom needed the butterflies to match her theme.